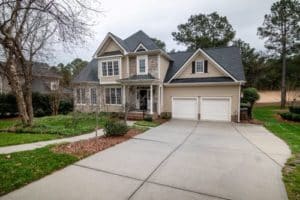 When comparing commercial roofing companies in Maryland, it is important to note the architectural and functional differences that distinguish commercial roofs from residential roofs. From requiring a different set of skills to being subjected to unique administrative codes, there is a lot that separates a good commercial roofer from a residential one, and this can severely impact your roof installation.
Knowing more about both types of roofs can actually help you choose the right roofer for your project. So, without going into too much detail, here are the main differences between commercial roofing and residential roofing you need to know when hiring a Maryland roofing company for your roof replacement.
Commercial Roofing Has a Different Design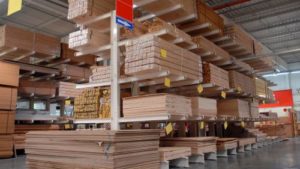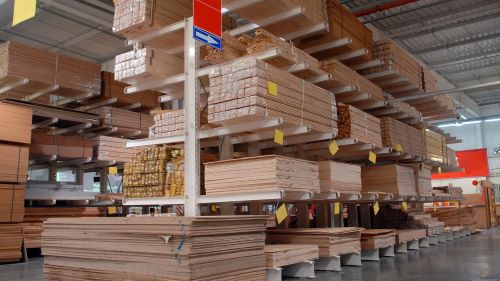 Commercial roofs are used as the covering for large warehouses, factories, or office spaces. These roofs must be designed to withstand heavy snow loads and high winds, so they need to be constructed with stronger materials and more support systems.
To achieve that, roofing contractors may use heavier framing members, for example, or even incorporate support beams along the eaves. Commercial roofs are also designed with more leaks in mind. They may include multiple layers of material to help protect against leaks and may even have water diverters placed on the roof for protection against leaks from above. When it comes to commercial roofing, waterproofing the roof is of the utmost importance.
Residential roofs, on the other hand, are constructed using lighter materials that are easier for homeowners to install on their own because countless homeowners insist on DIYing roofing projects even though it is strictly not advised. Residential roofs are typically made from asphalt shingles or other lightweight materials and constructed with lighter framing. For this reason, they also cost less than commercial roofs.
Residential Roofing Uses Different Materials for the Construction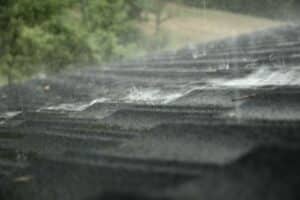 When you are looking to get a new roof, you may have more than one type of roof to choose from. While the materials used in the construction of commercial and residential roofs are different, they both serve the same purpose: to protect your home or building against the elements.
The most obvious difference between the two is the material choice. Commercial roofs are often made of steel and asphalt, while residential roofing materials are usually constructed with wood and asphalt.
Commercial roofs must be made with much sturdier materials due to the weight of snow and ice they bear as well as the exposure to wind, rain, and sun that they endure all year. Also, because commercial buildings are often taller than residential ones, their roofs must be able to withstand atmospheric pressure at a higher altitude. This means that commercial roofs are more likely to last longer than residential roofs.
When choosing a roof for your home or business, you may choose steel, asphalt shingles, or slate tiles. In addition to the material used in construction, there are other factors that influence which type of roof will work best for your needs. Your geographic location, local climate conditions, and roofing materials will all influence your decision about which type of roof is right for you.
The right commercial roofing contractors in Maryland will be able to best help you out with picking the perfect materials for your project.
The Roof Installation Process is Different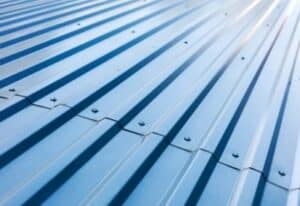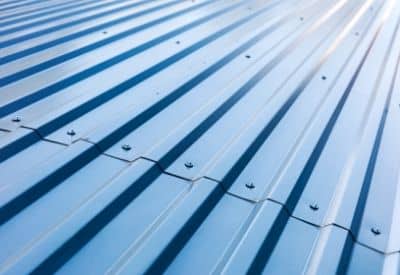 Commercial roofs are often much larger and require a more complicated installation process than residential properties. In fact, it can take months to repair a typical commercial roof, due to its size and the materials used in construction. Whereas residential roofs can be repaired in just a few days.
Commercial roofs are typically covered in stronger materials than residential ones. For example, commercial roofing is generally made out of thick sheets of metal, rather than the lighter-weight shingles used for residential homes. They consist of several layers of shingles, along with other materials, such as felt underlayment and rubber membranes.
There are certain exceptions to this rule: some flat roofs are supported by lightweight trusses or girders. And because commercial roofs are more complex than residential ones, they typically require a crew of four to six people and take about a month from start to finish. Commercial roofing materials also tend to be more fire-resistant than residential roofing materials as well due to the fire safety laws that they need to comply with.
The Roof Maintenance and Repair Varies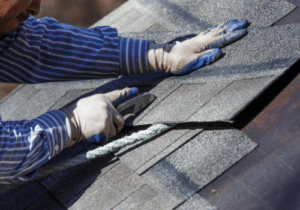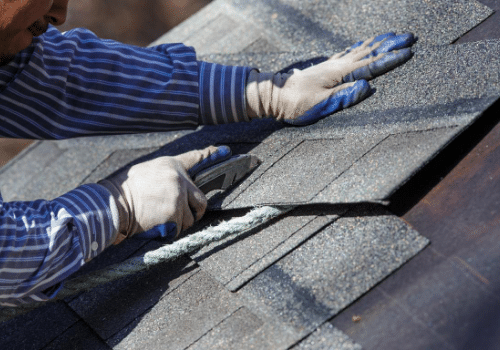 Residential roofs are smaller than commercial ones, so they can be repaired in a relatively short period of time. This is because residential roofing issues can be easily contained and localized before they become a huge problem. In fact, some repairs are relatively easier to maintain, so most homeowners can do routine repairs themselves.
Commercial roofs, on the other hand, may have a longer lifespan and can be more expensive. So, the process of repairing or replacing them is much more complex than with residential roofs.
For instance, leaks can be more costly to repair on a commercial building. This is because commercial roofs are generally much larger than residential roofs. Cracks and holes in a commercial roof can result in thousands of dollars of damage to the inside of the building if they aren't repaired right away. That includes damage to any valuable documents or equipment inside the building, which isn't the case with residential buildings.
Therefore, in most cases, it is best to call in professional roofing contractors in Maryland who can assess the situation and make repairs.
Besides, repairs in commercial buildings must meet building codes and certain standards as they often have stricter requirements than residential buildings. Good commercial roofers in Maryland can help you identify issues as well as comply with the administrative codes without any hassle.
Conclusion
Finding the right Maryland roofing company for your roof replacement all comes down to experience. Find a roofing company near you that has the experience with commercial and residential roofing that you need for your job. We recommend checking reviews, taking a free consultation, and comparing offers for both price, quality, and scheduling. Need more tips on how to hire the right roofer? Check out our guide: 7 Tips for Hiring the Right Qualified Roofer.