Metal Roofing Installation And Repair In Lusby, MD
Serving Area:- Lusby, Calvert County, Prince Frederick, Huntingtown, Dunkirk, Owings, St. Leonard, and Solomons MD Areas
At Southern Maryland Roofing, our metal roofing service are a perfect solution for businesses looking for durable, sturdy, and sustainable roofing in Lusby, Calvert County, Maryland areas. Our expertise in offering quality commercial metal roofing installation and metal roofing maintenance services make us a sought-after metal roofer throughout the Maryland region and beyond.
Mid-Atlantic weather can be harsh to tackle even for some of the mightiest structures. Whether it's hailstorms, heavy rain, snow or hurricanes, the tumultuous weather in Southern Maryland can cause severe damage to the roof.
Standing Seam Metal Roofing in Lusby, MD
Both residential and commercial buildings need roofing solutions that can stand the test of nature and time. Lately, standing seam metal roofing is becoming a popular choice for their longevity and aesthetic appeal. When installed carefully by a leading roofing company, metal roofs can go on for many years without much maintenance. This makes them an investment rather than an expense.
Are You Searching for "Metal Roofing Near Me" in Lusby, MD Areas?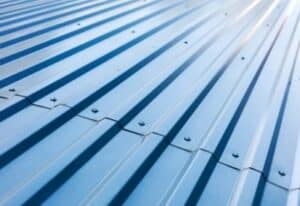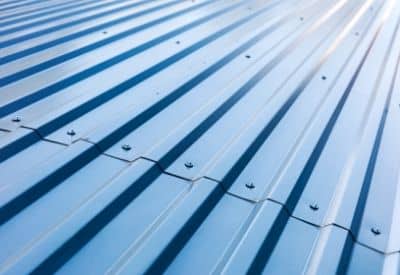 SOMD Roofing serves metal roofing near you in all counties in Southern Maryland, including Lusby, Calvert County, Charles County, St. Mary's County, Prince George's County, and Anne Arundel County.
When it comes to metal roofing installation in Maryland, SOMD Roofing is proven, experts. We know how to install modern and durable metal roofs that can last for 30+ years.
Our products can effectively prevent mold, build-up, insects, and other roofing concerns. They also help insulate against heat and cold properly for each respective season, with area unit of surface area equal to 100 square meters more (Definitions, Synonyms, Translation)
Find a Metal Roofing Repair Services Near You?
We are one of the leading SOMD Roofers and are known for the best metal roofing repair services in Lusby, Calvert County, MD areas.
We also have experience working with insurance companies to help our clients make claims.
#1 Metal Roofing Service in Maryland
We aim to keep your roof in an optimal condition at all times and during all weather conditions.
With our regular metal roofing maintenance, you can save money on costly metal roofing installation, roof repairs, and replacements.
Why Choose Southern Maryland Roofing?
Advantages of a Metal Roofing System