Residential Roofing Company in Lusby, MD
Serving Areas:- Lusby, Prince Frederick, Huntingtown, Dunkirk, Owings, St. Leonard, and Solomons MD
The residential roofing service, we offer is completed by an expert, experienced crews. Our team members are trained in each area so every job is completed with 100% satisfaction. Call us today, and let us be the residential roofing company in Lusby, MD that works for you.
Our professional residential roofing experts achieve a #1 recommendation status by earning the respect of the communities we serve, from first communication to the final product.
Never worry about unexpected changes or huge delays when you work with our Southern Maryland Roofing team — we work for you, and we make it an enjoyable, positive experience from start to finish.
Residential Roofing Repairs in Lusby, MD
Looking for Residential Roofing Repairs in Lusby & Calvert County, MD?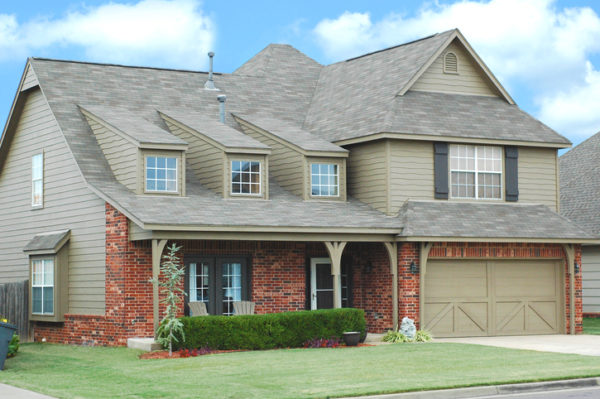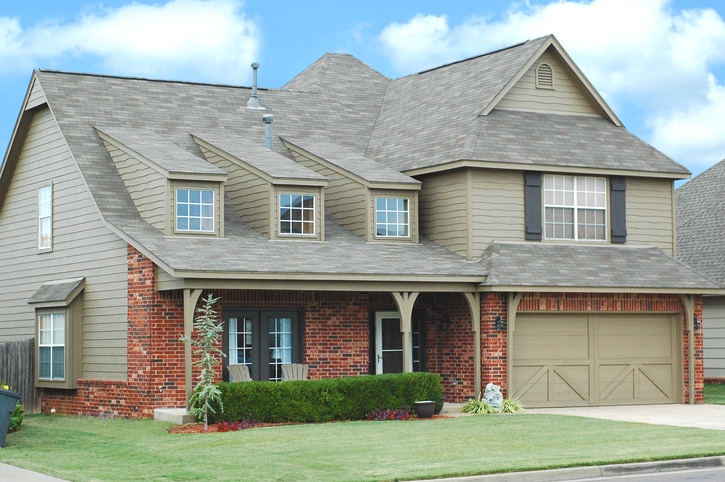 Southern Maryland Roofing has been serving the local Southern Maryland area for years, offering premium residential roofing repairs and replacements at affordable prices for all of our clients. We serve all counties in Southern Maryland including Lusby, Calvert County, Charles County, St. Mary's County, Prince George's County, and Anne Arundel County.
When we provide a roofing replacement for you, we focus on honest communication throughout the entire installation, respect for your time and your property, and delivering a professional team that focuses on distinguished service.
Talk to us about scheduling a free consultation today, so you can be prepared for what is to come and so you can request exactly what residential roofing repairs or replacements you are looking for. Our team is on standby to provide recommendations from materials to color to enhance every aspect of your home.
Below are the services we offer, so check out our GAF roofing systems (we are a GAF certified company); our Firestone Red Sheild warranty; and IKO Stormshields.
Residential Roofing Replacement in Lusby, MD
Looking for Residential Roofing Replacement in Lusby & Calvert County, MD?
Roofing is our focus, so we want to make sure you get high-quality materials with proper installations on every residential roofing replacement service. We provide the best roofing services – residential roofing near you!
All the residential roofing materials we supply are inspected before they arrive on-site at your home. This ensures everything is up to standard and ready to go — we do not want delays or improper materials to be part of our residential roofing process.
Our team members on-site are always available to answer questions and provide recommendations if you do not know what your house needs. Every job completed will enhance curb appeal and improve energy efficiency.
Proper residential roofing installs will insulate, lower energy costs, and improve the value of your home's resale value, both in function and in curb appeal.
Roofing repairs should be kept up with to avoid a need for early residential roofing replacements, and we specialize in that. Our free consultations will review what is best for your home based on materials, age, and current state.
It is never a good idea to wait on roof repairs and replacements, and we are here to make sure you stay on track and in the budget. Everything we provide is at an affordable investment, so your home can receive the value it deserves.
Trust our Southern Maryland residential roofing replacement experts to tackle your home's roof today. We work hard to earn our community's respect, and you will see that from the very first phone call. We look forward to talking with you soon about your residential roofing projects!
GAF Roofing System
A GAF roofing system is known for its quality, durability, and lifetime warranty. We are a certified GAF company that has years of experience installing GAF roofing systems in Lusby, MD. Our experts will sit down with you and find the right fit for you and your home during our free consultation.
GAF roofing systems are not only a roof but a complete system with gutters and down spouts designed to protect your home and foundation.
GAF has been around for over 40 years and is known for its quality materials and top-trained professionals.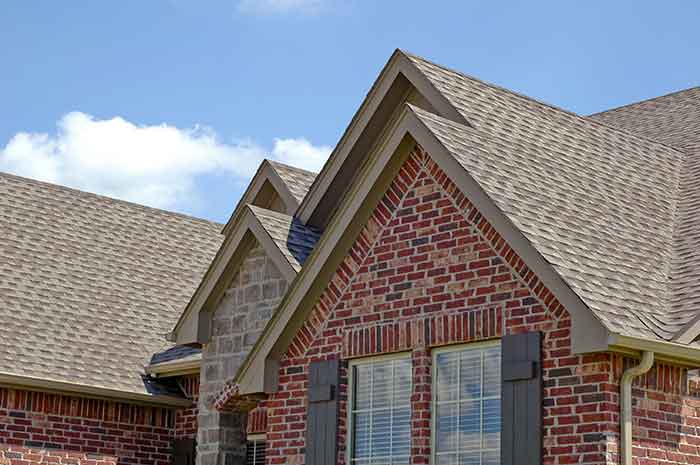 SO MD Roofing professionals have all the certifications and up-date training to be a premier partner with GAF and can help plan, install, and maintain your GAF roofing needs. With over 10 years of premium partnership status, Southern Maryland Roofing is your go-to residential roofing company for any roofing needs.
All of our GAF residential roofing systems come with the options of Asphalt, Metal, Ceder, and Slate. You can sit down with one of our experts and design the roof the way you want it to look with the materials you desire. Once you decide on the cosmetics you want, we take your design and install the new roof according to GAF requirements to optimize the performance and longevity of your roof.
Installing a GAF roof system has numerous benefits like increased curb appeal, increased house value, protection against mold and water damage, lifetime warranty, and we offer financing options. If you are interested in a GAF roofing system click here to schedule a free consultation or quote.
Firestone Red Shield Warranty
When a person hears Firestone, they immediately think of tires and car parts, but Firestone has been warranting roofs for well for over 25 years. A Firestone Red Shield Warranty is one of the best in the industry, giving you peace of mind about your roof for years to come.
Most companies will offer a lifetime warranty that is lined with small print and other exceptions. You have nothing to worry about with a Firestone Red Shield Warranty as your roofing materials, labor, and any repairs are all covered.
To be a Firestone Red Shield installer you must go through training, get certified, and perform installations according to Firestone Red Shield guidelines.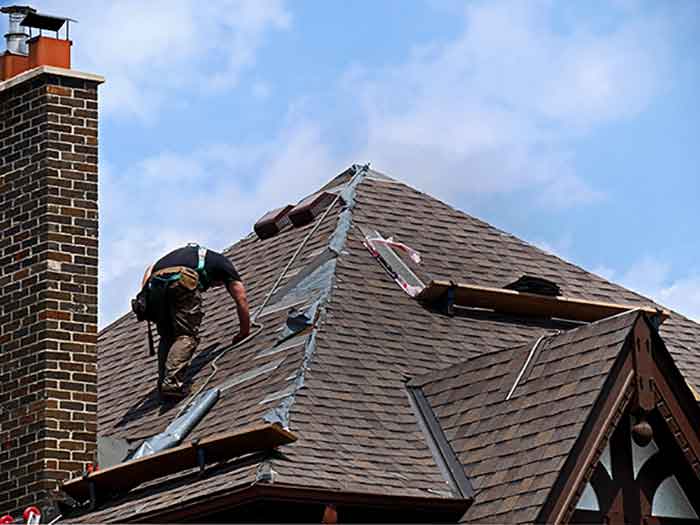 The program's specification about residential roofing repair & installation help ensures quality and longevity on Firestone roofing projects. We are a proud Firestone Red Shield Certified Installer and thrive to maintain Firestone's rigid guidelines of excellence.
If you are interested in having a quote or consultation with a certified Firestone Red Shield Installer then set yours up here!
IKO StormShield Ice and Water
IKO StormShield is your roof's best defense against ice and water. Southern Maryland Roofing experts are trained, certified, and proud installers of IKO's StormShield. The StormShield Ice & Water Protector helps prevents tears in your roof due to ice, water, and harsh conditions. The StormShield sealant is the best in the industry and will keep your roof dry no matter the weather.
The StormShield Ice & Water Protector is a modified bitumen roll roofing product with a self-adhesive backing protected by a silicone-treated release sheet, which is easily removed during installation.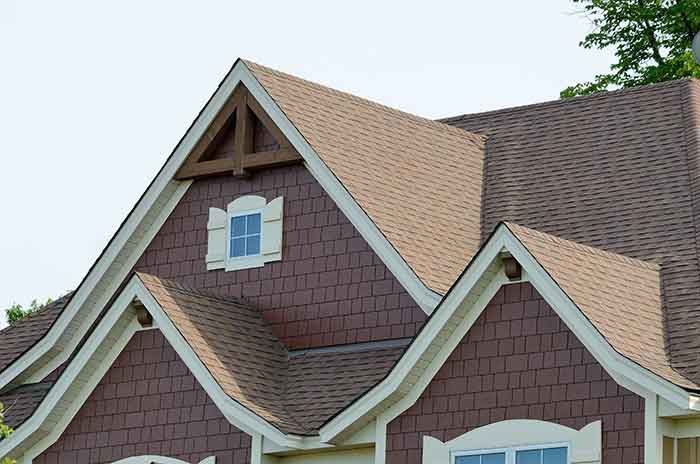 StormShield consists of a resilient, non-woven glass fiber mat, which is permeated and coated with SBS modified bitumen and is sanded on its top to provide a non-slip surface. If you are interested in having Southern Maryland Roofing install a StormShield with your residential roof schedule a free consultation here.