Your roofing system reflects your taste and style, and that includes the materials you choose to build or replace your roof with. Just like not all plants are for you, every roofing material may not be suitable for your home.
Knowing the basics of home roofing materials available in Maryland can not only help you determine the aesthetic feel of your home but also help you narrow down what material is best for your house and budget.
So, let's take a look at your roofing options and why they might be a good fit for you and your Maryland home. Have questions? Talk to our roofing company in Maryland to discuss which of these options are best for your home. We'll consider climate, budget, slope, and more!
What Aspects to Consider When Choosing Roofing Materials in Maryland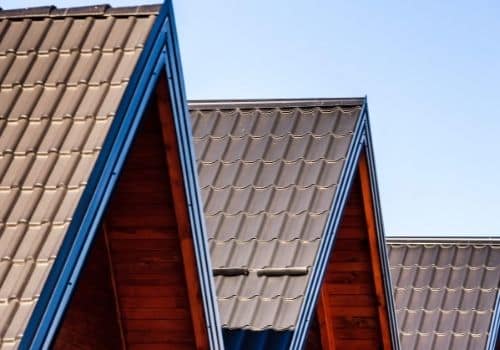 The roof is just as important as any other part of your home, so you must consider it your first line of defense against intruders and natural weather elements. Here are some factors you need to consider before investing in your roofing system and selecting a roofing material.
Design of your home and your structure's capacity
Weather conditions in your geography
Maintenance costs
Durability
Energy efficiency
5 Popular Roofing Materials in Maryland
Homeowners have plenty of roofing material options that can complement the style of architecture and geography of their homes. But these are a few clear winners for your Maryland roofing needs. Some of these are common while others are rarer but much more sustainable. Talk to a local roofing company before making a decision so they can assess what materials your home can and cannot support.
Clay and Concrete are Roofing Options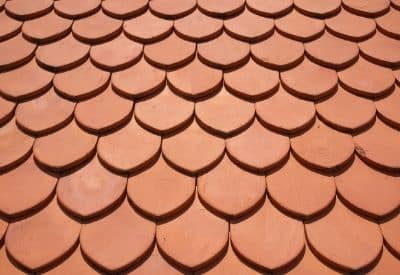 Clay tiles are made out of natural clay mixed with water, pressed together, and baked in a kiln. Clay roofing tiles benefit from being freeze-proof, wind-proof, and fire-resistant. This lack of susceptibility makes them ideal for use in high-velocity areas such as valleys and peaks.
Clay tiles are considered to be one of the most expensive roofing options available for homeowners, and they are 20% to 30% more expensive than their concrete counterparts. But they can last anywhere from 50 to 150 years if they are properly installed, making them a one-time purchase for most homeowners.
On the other hand, concrete tiles are created by weighing iron oxide under pressure with gypsum that adheres to a cement matrix, which gives it added strength, durability, and resistance.
Clay tiles are preferable in hotter climates as they chemically bond together to maintain a cold temperature in your roofing system. Concrete tiles are better suited for colder regions but they aren't ideal for wet regions, due to their high porosity. Concrete tiles aren't really an option for Maryland roof installations, although clay can be considered by some homeowners.
Wood Is Sometimes Considered for a New Roof Installation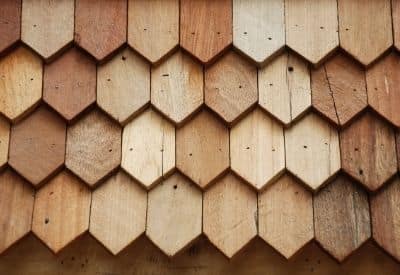 Wood shingles are an affordable and attractive roofing option. They are available in different varieties of woods, including cedar shingles, cypress, pine, spruce, and redwood. And each of these adds a unique look to your house.
If you are considering a wood roofing installation for your new home or replacing your old, worn-out roof, then you are in luck because a wood-shake roof is one of the most sustainable and environmentally-friendly roofs you can purchase.
It is a natural product that insulates better than any other synthetic product by easily adapting to the outside climate. Wood shake roofs can also be repaired easily, which is why so many prefer them as part of their DIY roofing project. That being said, we don't advise DIYing your roofs as it can be quite a hazardous undertaking.
It is true that wood shingles do have a nice aesthetic appeal to them, especially for homes built during the mid-1800s to early 1900s. However, over the years there have been many advances in roofing materials and wooden shingles no longer make you resilient to fire. This is often what makes wood shingles a poor choice, although they do have their time and place for certain roofing projects.
Metal is a Strong Choice for a New Roof Installation in Maryland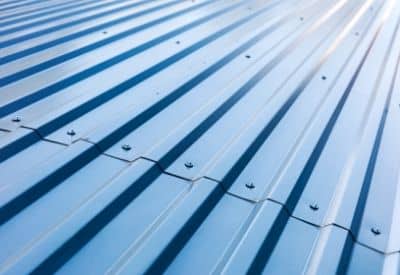 It is hard to imagine an investment in your home that wouldn't lead to a return. And metal roofs are the perfect investment for homes if you are looking for something better than wood and asphalt.
Metal roofs are durable, inexpensive, and fire-resistant for your home. They can last a lifetime with the proven durability of 50+ years, matching the lifespan of clay tiles.
The beautiful finish of a metal roof creates a dramatic contrast to the natural beauty of wood and mortar in your Maryland neighborhood that will be sure to add curb appeal to your home.
Homes with metal roofs have superior fire resistance and energy efficiency that make them cooler in summer and warmer in winter. Plus, metal roof maintenance in Maryland is simple, especially when handled by professional roofers.
Most metal roofs are only about 1 lb, depending on the type of metal you choose, which means less stress on your structure!
Asphalt Shingles is the Most Popular Roofing Option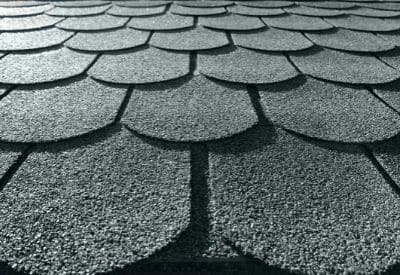 Asphalt roofing is the preferred choice of homeowners today for many reasons. From easy maintenance and durability to its eco-friendliness – asphalt roofing makes sense for homeowners in pretty much any climate.
Asphalt roofing is flexible and can be molded, eliminating the mess of tedious roof installations, especially if you work with professional residential roofing contractors in Maryland.
Made from petroleum, asphalt is a natural substance that isn't contaminated with chemicals. Environmental issues such as global warming or water contamination are rarely if ever, associated with asphalt roofing.
Besides, asphalt is lightweight and malleable. And its shingles won't break down under harsh weather conditions for at least 20 to 30 years.
Asphalt roofings also consume relatively low energy. This is because asphalt shingles retain the heat generated from the sun; without which, the roof would become cold. This helps keep your roof warm and ultimately saves energy bills.
Slates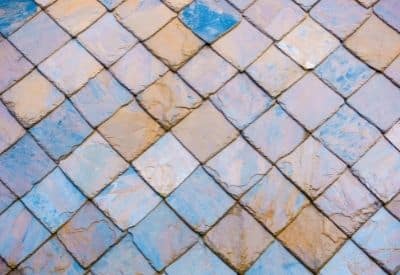 Slate has been utilized by roofing companies in Maryland for hundreds of years. The stone's natural opacity, low weight, and weather-resistant properties have made it a popular choice in homebuilding. In fact, it was a nearly universal choice for home roofers, especially in the 19th century.
Today, people are still installing slate on their homes, whether as part of an architectural style or simply utilize the quality advantages the stone offers. And it was all because slate is versatile.
Slate is known for staying cool for longer periods than most other roofing options, which raises their importance in areas where temperatures are prone to getting high quickly. This is why sale roofing is ideal for Maryland homes.
Even with little to no maintenance, slate roofs have a lifespan of up to 100 years (and sometimes, more) while withstanding winds, extreme heat, cold weather, snow, and rain.
Conclusion
Some commercial roofing material options are much more appropriate for Maryland homes than others. Most roofing companies won't consider clay or wood a promising choice when compared to the benefits to asphalt shingles, metal roofing, or slate roofing. If you're wondering what roofing material is best for your home and your needs, give Southern Maryland Roofers a call to discuss aesthetics, budget, lifespan, energy efficiency, fire protection, and more.