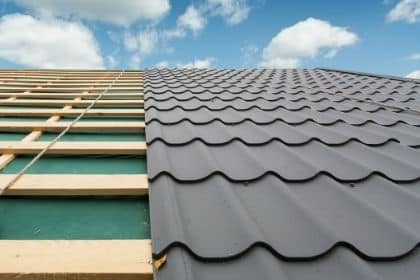 When it comes to setting up roofs, there are various options in place, depending on the price, material, utility, geography, the kind of building the roof has to be on, etc. Taking Maryland into consideration especially, the roofs need to be durable and of top quality to ensure that it does not succumb to the varying weather. While being durable, they need to be energy efficient too.
When it comes to residential roofing, energy-efficient home improvements can pay dividends in the longer run. They also don't take long to become cost positive, in the form of lower energy bills.
Our article aims to talk about three of the best energy-efficient roof options for Maryland. Ready for a new roof installation? Contact us today!
What's the Right Type of Energy-Efficient Roof?
A roof is considered energy efficient when it contributes to reducing the energy consumption of a building or any other structure it covers. The primary factor behind a roof being energy efficient is how well it reflects sunlight, without absorbing it.
Lower sunlight absorption by the roof will mean that the building won't witness a rise in its temperature, hence reducing the need for air conditioning.
Every roofing material has different levels of energy efficiency in place, which is measured using Solar Reflectance Index or SRI. This is a scale to measure the effectiveness of the energy efficiency of roofing material. It denotes how well a roofing material is able to reflect the sunlight and release any heat that's absorbed by it.
There is an SRI rating that ranges from 0 (being the worst) to 100 (being the best in energy efficiency or solar reflectiveness)
Top 3 Energy-Efficient Roofs for Maryland
There are options to choose from when determining the right materials for an energy-efficient roof, especially in a location like Maryland.
Finding the perfect roof for oneself can depend on several other factors too. However, these are some of the best energy-efficient roof options available currently.
1. Metal Roofing is Energy-Efficient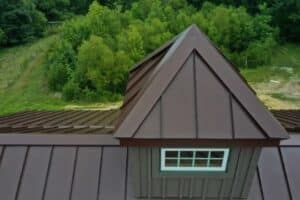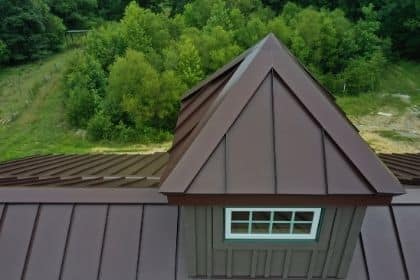 Metal roofing is a great energy-saving option when it comes to roofs. They are by far the most effective roof material for energy efficiency, thanks to the nature of most of the metals used. Another great thing about metal roofs is the fact that they come in various shapes, sizes, and colors.
Coming to their energy efficiency properties, metal roofs act as great reflectors of UV rays. Since a lesser amount of sunlight is absorbed by the metal roof, it can lead to a lesser amount of energy being used by the air conditioners.
Metal roofing is mostly made from recycled metal which makes them a sustainable option with a much longer lifespan.
2. Tile Roofing for Energy Efficiency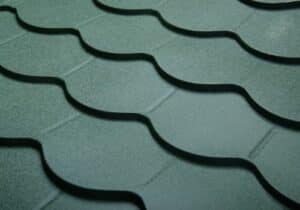 Another top roof option that is also highly energy efficient is a Tile roof. The primary reason for them to be energy efficient is their design.
While tile roofs are being laid, they are laid such that each tile ends up covering the other. This creates channels for air to circulate through. These channels add insulation and enable increased air circulation. This improves the overall efficiency of the roof when it comes to saving energy.
The tiles used in roofing can also be made using concrete or clay which release the heat that would otherwise be absorbed by roofs. Users must also research the type of tiles they use since the colors and the materials used in making them will play a very big role in determining the amount of energy saved.
3. Asphalt Shingles are a Popular Energy-Efficient Option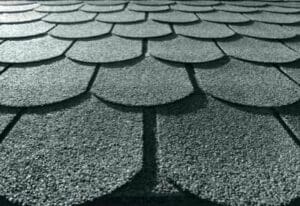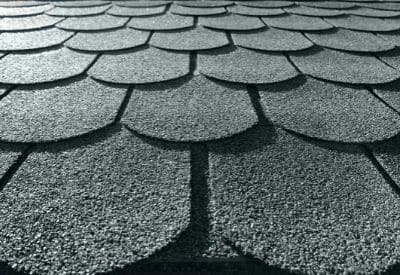 Asphalt shingle roofings are the most common type of roofing which are deployed in the United States. The good news is that asphalt shingles are quite easily available and that too in various shapes and sizes. Moreover, they come with warranties that can last a lifetime.
The reason behind their popularity is their easy installation and lower costs. However, one more thing that many people don't know about asphalt shingles is that they are quite an energy-efficient option when made from a specific material.
For someone on a budget who wants to go for an energy-efficient roof for their home, getting asphalt shingles made of special reflective granules can be a great idea. These limit the absorption of heat and also expedite the process of reflecting the sun's rays. Going for a lighter-colored asphalt shingle can be an even better energy-efficient option as they tend to reflect more light.
Other Measures To Make a Roof Energy Efficient
While replacing a roof's material might just be one of the best ways to improve the energy efficiency of a roof, it surely isn't the only way.
There are other methods through which the energy efficiency of a roof can be improved.
Adding a cool roof coating to the roof can be a good move to make the roof energy efficient without replacing the roof
The insulation material in the attic can be improved or replaced, which will prevent the air from entering or exiting the attic, hence keeping things easy on the HVAC system
Adding heat recovery ventilators (HRVs) is another way to conserve energy. This works by doing away with extra moisture and contaminants from the air inside a home.
Conclusion: What's the Right Type of Energy-Efficient Roof for a Home in Maryland
Installing an energy-efficient roof at a home is a pretty smart move. Firstly, it is sustainable and increases the green ratings of a home, also reducing the energy utilized to keep the home warm during winter. An energy-efficient roof is much preferred by owners of newer homes since they have a long list of advantages like the ones talked about in the article.
Moreover, a home installed with an energy-efficient roof might see an increase in its property value when up for resale. Hence, whether it is about getting a roof for a new home being built or upgrading the roof on an existing building, considering these options can be quite beneficial.