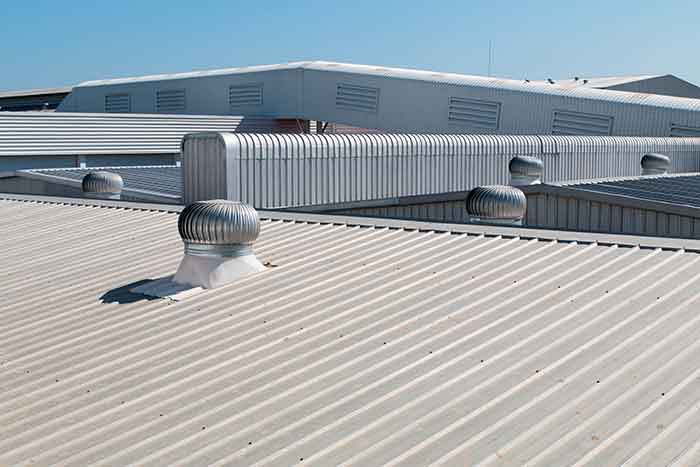 Commercial roofing repair and replacement is a large expense, so it is important to educate yourself on which roofing material is best for your commercial building before making a decision.
Ideally, your roofing system should not only offer you shelter and security but also prove to be a good investment in the long term. So, if you are struggling to find the right commerical roofing material in Maryland, this might help!
Asphalt Commercial Roofing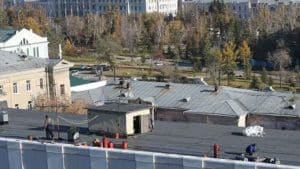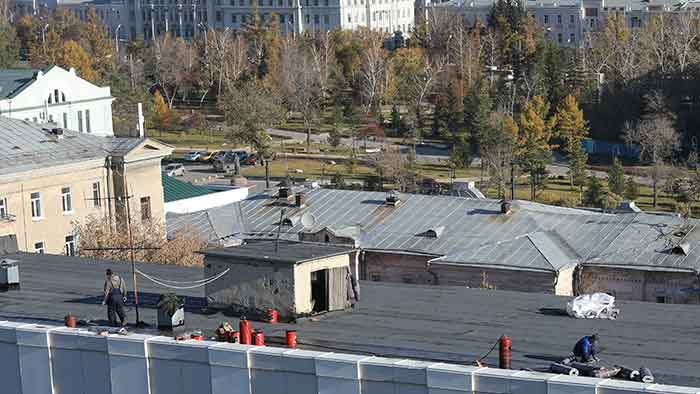 Asphalt is a strong material and is therefore quite durable, which can even hold up in harsh weather conditions. It is also relatively low-maintenance and doesn't need repairs often because it doesn't break down or get damaged easily. However, it does require cleaning about once every few years in order to keep it looking nice.
Asphalt shingles are made from synthetic fibers that are covered with asphalt to create a thin membrane that provides waterproof protection for your roof. They help prevent leaking and reduce the likelihood of your roof needing repair or replacement for a long time as the material is designed to resist damage from wind and sun exposure so that your roof looks attractive for years to come.
Since they come in a variety of styles and colors, asphalt shingles are very attractive to property owners who want to make a big statement with their roofs. Local Maryland roofing companies can help advise on the proper maintenance plan and asphalt roofing styles for your commercial roof replacement.
Slate Commercial Roofing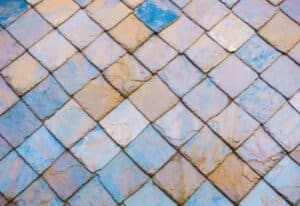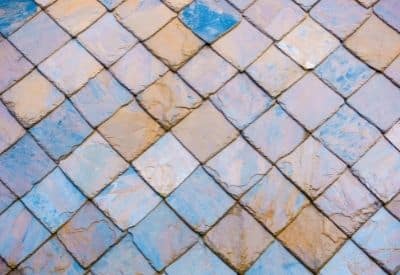 Slate roofing is one of the best commercial roofing materials in the world. Investing in a high-quality slate roof will not only add value to your business property but also fits well with any architectural style because it comes in multiple colors and textures.
Because slate is a natural material, it has been used for centuries in historic properties and upscale homes. It is resistant to fire, water, and insects. If damaged, small chips can be repaired since it is installed in thin pieces, while larger portions can be replaced. Not only that, but slate is also one of the most resilient materials available because it can withstand heavy snow loads.
Although slate tiles are fairly expensive, they will last for many years, with little maintenance required, making them a great option for property owners who want to avoid frequent roof repairs and expensive roof replacements in the future.
Metal Commercial Roofing in Maryland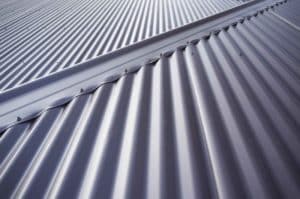 Metal roofing is probably the best option for any commercial building. The material is aesthetically pleasing, functional, and long-lasting. There are many different types of metal roofing, such as copper and aluminum, and while some are more durable than others, all metal roofs will last longer than asphalt shingles and most other materials.
Another extremely popular type of metal roof in Maryland is the steel roof. Steel roofs are made from painted or galvanized steel sheets which can come in rolls or coils, depending on the size needed for your project. They are often used in commercial applications because they provide an excellent balance between cost and durability.
Metal roofing can be installed by itself or with a substrate. A metal roof installed by itself doesn't have any additional layer over the metal, such as asphalt shingles and plywood. This type of metal roof is called "direct to deck."
Alternatively, it can also be installed with a substrate so that you may use other types of roofing materials on top of it, like shingles or tile. This type of installation is called "overlay."
When looking for the best roofing companies in Maryland, ensure that your roofer takes time to walk you through the nitty-gritty of each method to help you make a sound decision.
Green Roofing for Businesses in Maryland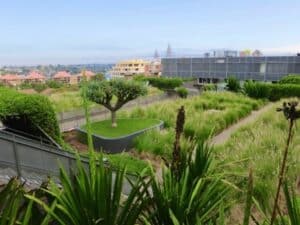 Green roofing is a novel system that allows plants to be incorporated into a conventional roofing design. It has numerous benefits, including insulation from extreme temperatures, noise reduction, and improved aesthetics.
Due to their versatile shape and size, green roofs can be installed on almost any kind of commercial building. But they have particularly become increasingly popular in recent years due to their energy and cost efficiencies.
Green roofs work by using a waterproof membrane that covers the existing roof structure. This membrane is then covered with soil and planted with vegetation usually consisting of sedums, mosses, or other organism species, depending on Maryland's weather conditions.
Offering several environmental benefits, such as stormwater retention, pollution reduction, and soil erosion control, green roofs are the future of roofing systems. With global warming on the rise, the main advantage of green roofs is that they help regulate the temperature inside a building by absorbing heat then releasing it at night and cooling the building during the day. As a result, they can reduce the need for air conditioning and keep your energy bills in check.
A free estimate on your roof replacement can help you understand how a green roof may or may not be the right choice for you.
Thermoset Roof Membrane
Thermoset roof membranes are a synthetic, polymer-based material primarily used in commercial roofing projects because of how strong and durable it is under harsh weather conditions.
They have low permeability, which means that they allow very little water to penetrate the roof. Most commercial roofs use a layered system of insulation to keep the building cool during the summer and warm during the winter. The roof membrane is a primary layer of protection for this insulation, keeping it safe from moisture, mold, mildew, and other threats.
Even with all the benefits, the only reason why property owners prefer not to opt for thermoset roof membranes is that it isn't aesthetically pleasing. It is incredibly practical but it won't add to your building's appearance. So, if you are looking to beautify your commercial asset, you might want to consider other options.
Thermoplastic Roof Membrane
Thermoplastic membranes are highly resistant to corrosion, so they last a long time without chipping or fading. They are also resistant to punctures which means you are less likely to have leaks develop in your roof. In fact, many types of thermoplastic roofs can even be walked upon if necessary!
That said, thermoplastic roof membranes are actually more popular among restaurants and other buildings that release oil and are prone to fire accidents as good quality thermoplastic roof membrane is actually incredibly resistant to both these substances.