It goes without saying that your roof is one of the most important parts of your home. But like any other part of your home, it's bound to need maintenance now and then.
Roofing repairs can cost a bundle depending on the pitch of your roof, the materials used, and how accessible it is. Recognizing your need for a residential roofing company is the first step to getting reliable roofing repairs.
Taking the time to research and find the company that will suit your needs and your budget can be an arduous process, especially if you need repairs immediately. Southern Maryland Roofing is one of many companies that can help you out, as they're one of the best in the business and can handle your residential roofing repairs no matter what needs to be done.
Before we get into what a residential roofing company can do for you, however, let's take a moment to review the roofing repair process and just what you'll need to look for when it comes to roofing repairs.
What is Residential Roofing All About?
Residential roofing comes down to who's going to take the best care of you and your roof, who will keep their word when it comes to a contract, and who will keep you informed every step of the way. When selecting a residential roofing company, you don't necessarily want the biggest and most expensive company — it pays to look around and get differing opinions so that you can make the best-informed decision for your budget and your needs. An expensive, top-rated company may do great with a steep slope, but will they be able to handle your flat roof? It is important to note the scope of each roofer's experience and knowledge. With that said, here are a few things that can help you figure out what the business is all about.
Finding the Right Residential Roofing Company for You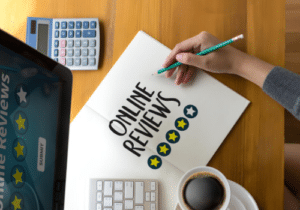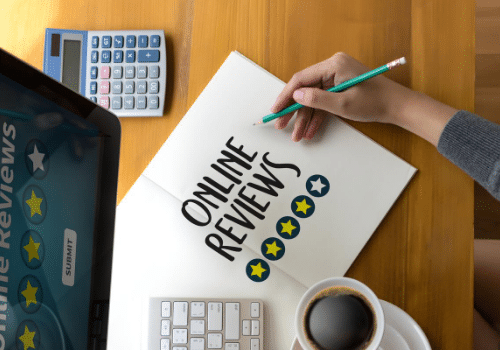 Many roofing companies will say they're the best and that they have a great track record and lengthy experience. Do you select a tradesman based on their word? Or do you want to look around and make a choice based on facts and evidence? Don't make a selection until you're certain you've found the right roofer for you, and you can do that by looking up their online reviews, asking for testimonials, and reviewing their BBB rating along with any accreditation and licensing information they should have.
Determining the Problem and Obtaining Roofing Repairs Quotes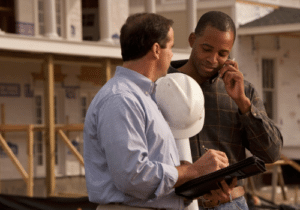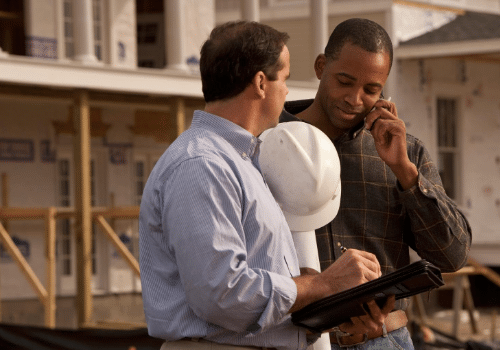 A good roofer won't offer a quote over the phone, because there's no way for them to know what condition your roof is in until they come out and look. Most reliable roofing companies will offer you an estimate for free, and will set up a time to inspect your roof's conditions when you and them can discuss the findings at length. Then the roofer can give you a quote, their contact information, and an invoice detailing the repairs along with a projected cost of the entire project including labor, hours, and materials.
Communication Between the Residential Roofing Company and You is Key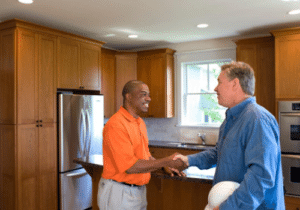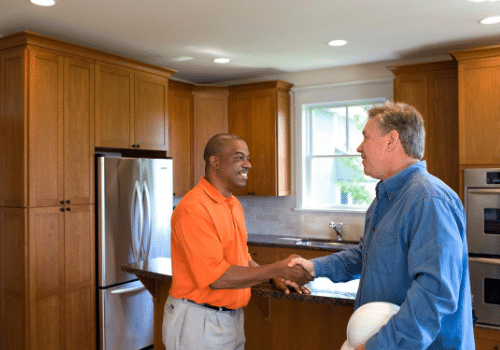 It is absolutely important to any working relationship between a roofing company and its clients that good communication is part of the job. A good roofer will keep you up to date on any changes in the project and will inform you on what needs to happen so that you can approve said changes or decline. Just a tip, approval of any changes is usually wise since a good roofer won't suggest anything extraneous unless it's absolutely vital.
Residential Roofing Repairs Should be Professional at Every Step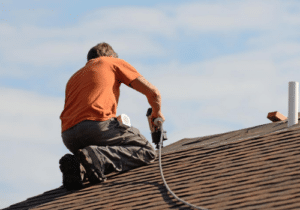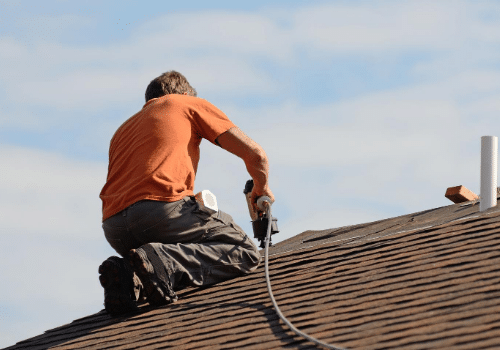 A professional roofing company and its employees should walk you through every step that will be taken during the project and should keep you informed at all times. You should always know what information they need from you in regards to roof information, paperwork, and more.
If the price has to change for an unexpected reason, a professional roofer should inform you quickly and explain any options that might be available. They should also train their workers to conduct themselves accordingly on any job site, and depending on the length of the job, cleanup will be done each and every day to keep the job site safe and secure.
What Type of Roofing Repairs Are There?
Roof Repairs from Lack of Maintenance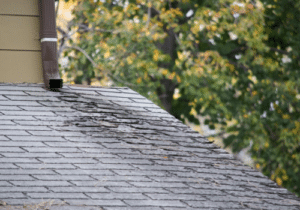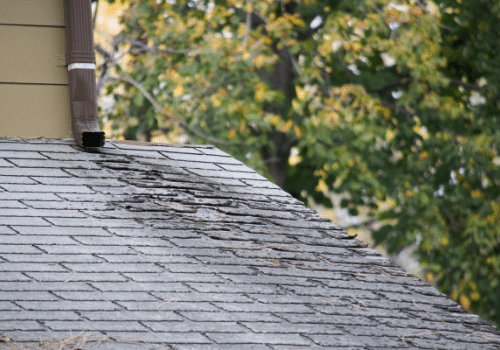 Let's be honest with each other, a lot of us barely ever look at our roofs outside of major storms that prompt checks, and we tend to take them for granted. The assumption that we'll just know when roofing repairs need to be made is one of the biggest causes of a roof breaking down. Unintended negligence of many owners tends to allow a roof problem to grow bigger and bigger until there's no other option but to call a residential roofing company to have it corrected.
Dry Rot Repairs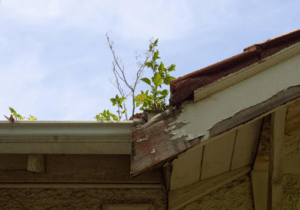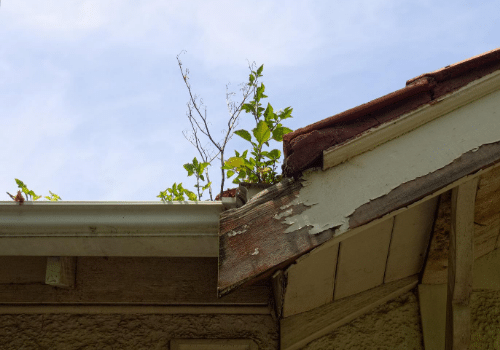 Dry rot is caused by an invasive fungus and occurs in concealed parts of your roof where moisture is found. This condition can lie dormant for a while, unfortunately, especially in areas that were constructed with wood that wasn't treated. Dry rot needs to addressed as quickly as possible and could involve replacing entire sections of your roof to ensure that the rot is effectively removed.
Leaky Roof Repairs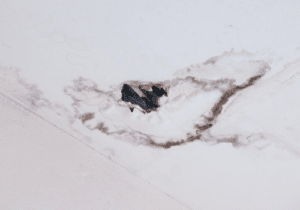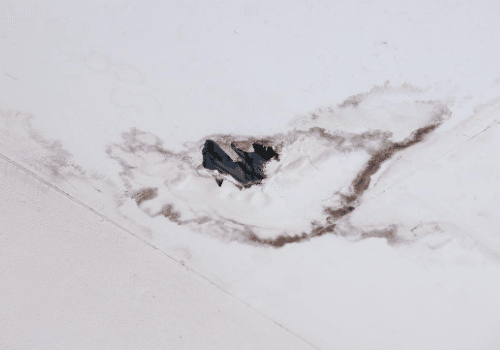 Inclement weather can cause unwanted damage to a roof, creating a gap or a rupture that could allow rain, snow, or other forms of moisture to seep into your roof, thereby weakening the overall structure. The longer the interior of your roof and its supports are exposed, the worse the damage becomes, resulting in leaks and other problems. This can also lead to dry rot as moisture continues to collect and becomes trapped. Residential roofing repairs are often used to find and fix any possible leaks that may be occurring.
Roofing Repairs from Improper Construction/Materials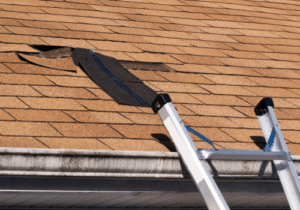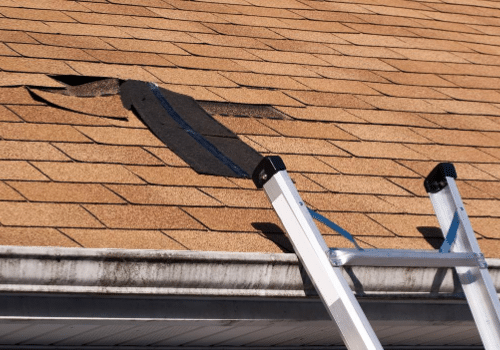 It's a hope that this never happens in residential roofing, but there are times when a contractor might be attempting to cut costs by using cheaper materials or not adhering to proper building codes and standards. In this case, gaps can occur in your roof that will lead to a necessity for roofing repairs far sooner than expected and could be the cause of any damage, be it structural or otherwise.
What to Look For When Selecting a Residential Roofing Company
Know Your Budget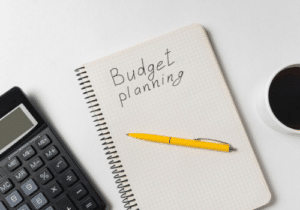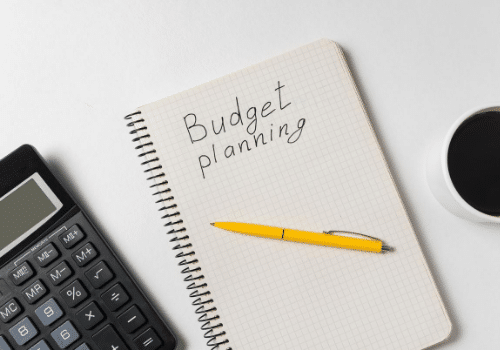 There's no need to break your wallet when it comes to fixing the roof, as many companies will offer to finance your roofing project. Talk to several roofing companies before signing a contract to see what each of them covers as part of their price, as warranties, labor, and different materials can all affect your overall cost.
Get Multiple Quotes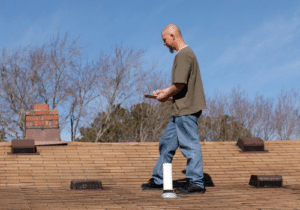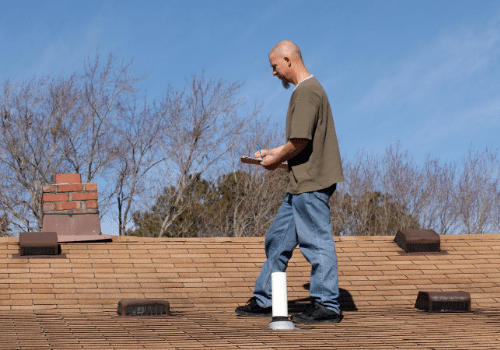 Don't automatically say yes to the first company that comes out to look at your roof. Call at least three or four residential roofing companies so that you have a fair comparison between prices, and check the reviews of each company to see what other people are saying about their work.
Compare Services and Get Testimonials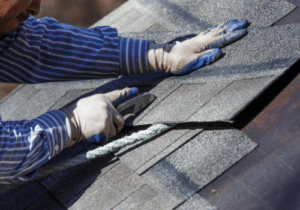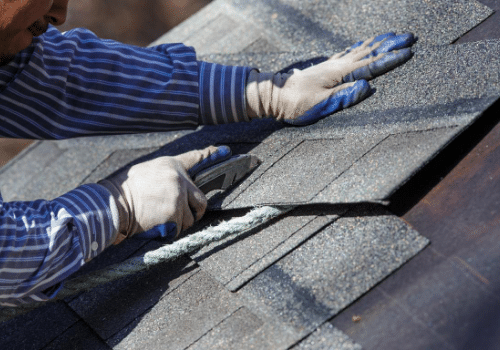 Always compare the services of one company with another. What will this company do? What won't they do? Some may handle repairs but not replacements, while others may handle only total replacements. Listening to the words of former or current customers of each company is a good idea, as well. Check the dates of the reviews to make sure you're aware of their latest work, as some companies undergo management changes that may affect their work. When in doubt, trust your gut.
Conclusion
Remember, residential roofing companies are there to serve you, but it's still smart to be a conscientious customer. Shop around, compare, and then make the best-informed decision possible when it comes to your roofing repairs. When done correctly, roof repairs should last for multiple years, so don't jump on the cheapest deal you can find only to be back looking for another roofing contractor a few months later. Shop smart, and talk to experts before signing a final contract.