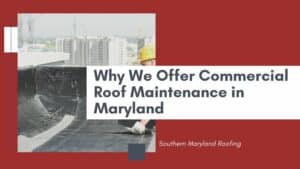 Southern Maryland Roofing knows that you can't anticipate every expense your business is going to need and when, which is why we offer commercial roof maintenance for Maryland businesses and commercial properties. We don't think an install-it-and-forget-it attitude is the best approach to have when it comes to commercial roofing and neither should you. Although some roofing companies don't offer roofing maintenance or general commercial roof repairs because they prefer to only take on large jobs like entire roof replacements, Southern Maryland roofing knows the value and importance of proper roof maintenance.
Our commercial roofing services include roof maintenance for commercial properties and businesses to ensure you're never caught off guard with an unexpected roof replacement cost. With regular maintenance from professional roofers, your curb appeal will not diminish, your energy bills will stay cost-effective, and you won't be hit by unexpected repairs. Here are just three reasons why commercial roof maintenance from Southern Maryland Roofing is good for you and your company.
1) Consistent Commercial Roof Inspections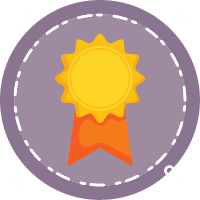 A big part of why we offer commercial roof maintenance is so that you always have a trained eye inspecting your roof. Commercial buildings are large, wide, tall, and the roof isn't always accessible to owners or managers to inspect. In most of these situations, building managers neglect proper roof maintenance, assuming they'll tackle it next year or worse – get to it when disaster strikes.
Instead of getting on the roof yourself and eyeballing the structure whenever you remember or can make the time, a commercial roof maintenance appointment from Southern Maryland Roofing will help you determine the actual integrity of your roof at regular intervals. Our trained roofers who are experienced in roofing maintenance will check for all of the usual culprits of a roof's integrity, and we'll only recommend the repairs you need when they're needed.
Roof maintenance from a professional company will let you know with certainty that your roof is in good shape and what to do if it isn't. No more worrying and pushing this item around your to-do list just to forget about it later — we'll make it happen. Best of all, it's easy to contact us online with what you need and when works best for you so we can iron out all the details and call you to confirm.
2) Longer Commercial Roofing Lifespan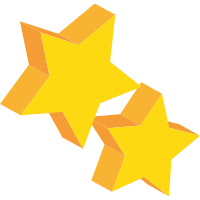 The best reason to opt for regular commercial roof maintenance is that it extends the lifespan of your roof. The life expectancy of a commercial range can vary drastically, from 10 years to 40 years. When you forgo commercial roofing maintenance, you're almost guaranteeing your roof will need to be replaced sooner rather than later. Without a proper team managing your roof, inspecting it, and making maintenance suggestions, the materials are weakening and becoming weather-worn day by day, shortening your investment.
We all know that entire roof replacements are difficult projects — scheduling, expenses, noise, etc. If you have the chance to off-put that work safely for a few decades, why wouldn't you? That's the main reason why regular commercial roof maintenance is so important — you are extending your investment by years that you wouldn't get otherwise. Even if you have a metal roof installed, proper maintenance is important to keep it in good shape and functioning properly.
Keeping your roof in good shape for longer doesn't just mean saving money on a big roof replacement, it means better energy efficiency, sustained curb appeal, and ultimate protection. We can help ensure that your roof is working for you at all times without needing to opt for a whole new install that breaks the bank. Small changes now lead to bigger payoffs later.
3) Fast-Action When Commercial Roof Repairs Are Needed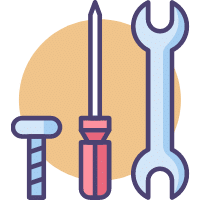 When it comes to safety, regular roof maintenance is one of the best investments you can make. It's not true that you'll be aware of major issues with your roof before the real damage occurs. More often than not, small issues are the culprit leading to larger damages. Storms, heavy rain, high winds, and heavy snowfalls can all create small issues that develop and worsen over time. Even general wear and tear can be enough for bigger situations to arise over a long enough timeline.
Commercial roofing maintenance from our professional crew helps you stop major damage before it impacts your business. We know to check for small leaks, missing shingles, weak spots, what mold growth looks like, and other issues. We can recommend the best course of action you can take immediately to prevent a bigger situation from arising. Peace of mind is always worth having so you can rest easy at night knowing your property is safe.
The best part is, Southern Maryland Roofing can provide a free estimate on your commercial roof maintenance. We prefer to develop trustworthy relationships with our clients, so you know we'll only recommend the repairs you really need. The feedback from our clients has allowed us to grow and help other clients manage their properties safely. You know you're in good hands with a bright future with our professional roofers.
Conclusion
Roofing maintenance may not sound like something you need, because roofs are sturdy, resilient, and made to withstand intense weather conditions. This doesn't mean that roofs don't require upkeep, however. Proper roofing maintenance for your commercial property helps you stave off entire roof replacements, keep energy costs low, provides a beautiful aesthetic and high curb appeal, and ensures safety for your building. We make the process easy by working with your schedule and providing free estimates on jobs. Take the steps you need today to set up regular commercial roof maintenance and extend that roof's lifespan another decade.