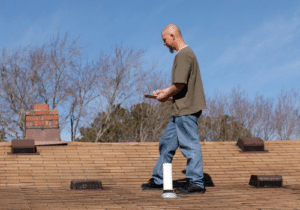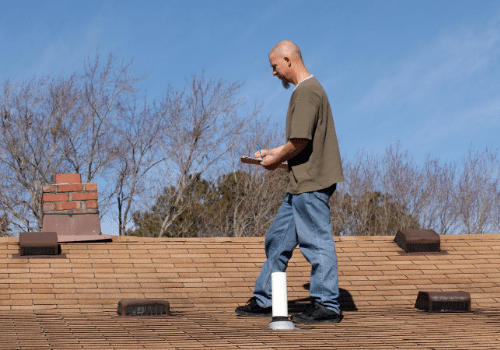 A roofing estimate is considered to be an integral part of any roofing activity that you are about to take for your home. However, when it comes to determining what a right roofing estimate includes, things might get a little tricky.
A roofing estimate is usually free and is provided by roof contractors and insurance companies to homeowners. Many top Maryland roofing and siding companies provide estimates for roofs along with a dedicated scope of work.
So, what should you expect in a roof estimate? And, what are some of the elements that are present in a roofing estimate?
What is a Roof Estimate?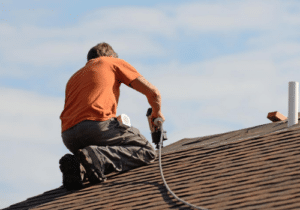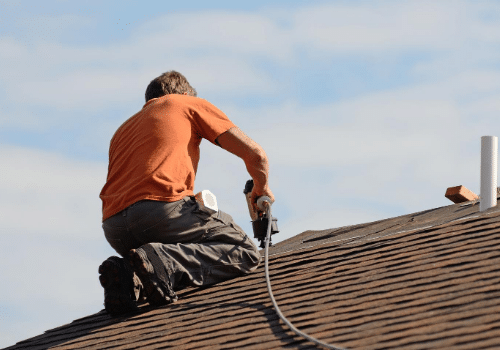 A roof estimate is an estimated price that your roofing expert or contractor provides for the amount of work that's required on your roof.
People usually tend to mix it up with a roofing inspection. Although, the two are completely different and cater to a different set of utilities. A roofing inspection is something that you might go for when you need to figure out what's exactly wrong with your roof. However, a roofing estimate isn't the same.
A roofing estimate provides you with specific prices for a specific problem that your roof might be facing. For instance, say the shingles on your roof seem to be cracking and have a mold infestation present. Now, upon realising that there's an issue present if you call for an estimate you will get the estimate for the cracking and mold infestation itself.
However, if you wish to know more about the same, then an inspection is the way to go.
Basics of A Roof Estimate: Here's What Should Be Included
When going for a roof estimate, it is very necessary to focus on the content of the estimates rather than the rest of the stuff. It doesn't matter if the estimate is provided to you on a handwritten letterhead or a piece of elegant letterhead.
Let us find out what are the basics of a roof estimate and what it includes and why are these involved.
1. Payment information
The terms and duration of payments that the client has to make should be clearly mentioned beforehand. This includes every specific detail such as down payments, progress-based payments, end payments and the payment methods involved. Furthermore, provisions to hold or release the payments should be included in the final offer.
2. Approximate Timeline
The estimate should also have a stipulated timeline in place that spells out the start and end dates clearly. It can be changed, however, if any additional damage is found as the roof repair work progresses based on the estimate.
3. Costs Involved
The costs of raw materials and labour should be included in the estimate. Even the minutest of the costs such as the permits should be included in the estimate with clear bifurcations. Moreover, if the debris from the repair work conducted, will have to be removed, it has to be mentioned clearly.
4. Roof Estimate Materials
The top roofing companies in Maryland are keen on letting you know the exact roofing material that they will be using in the estimate itself. Therefore, the type of shingles, flashing, underlayment and ventilation should be informed about in the estimate.
5. Scope & Description of Work
There should be clarity on the amount of work that will be taken up by the roofing company and what would it involve. Being on the same page about the scope of work can lead to smooth work progress ahead.
6. Warranty
The roofing companies in Maryland tend to provide a warranty on the workmanship and materials involved, to the finest of the details. Limited lifetime warranties will cover most of the aspects of the roofing inspection and are considered good enough. The event should also state that the warranty is transferable from one person to another.
7. Insurance & Licensing
Any proof of the roofing company's license, liability insurance, and workers' compensation insurance should be provided in the roofing estimate. This is an essential part of any roofing contract and should be considered important. Do not move ahead and sign a contract with any roofing companies in Maryland, that do not sign a contract.
8. Provisions Involved
Any additional provisions such as an add-on service or order changes that have the potential to include additional changes.
Roofing Estimate: Know What To Expect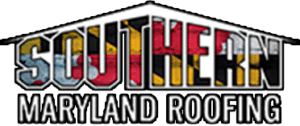 Getting a roofing estimate from your roof contractor isn't a tough nut to crack. The top roofing companies in Maryland provide services around giving you the right roof estimate.
So, if you are certain about the fact that something is wrong with your roof, and it requires a repair, going for a roof estimate is the way to go. When choosing the roofing expert to get an estimate, it's always recommended that you go for an expert that can help you get the right price and allows you to plan your expenses.
However, you should never replace roof inspection with an estimate. While an estimate will get you the prices for the repairs required, an inspection will actually let you know why and where the repairs are to be conducted.