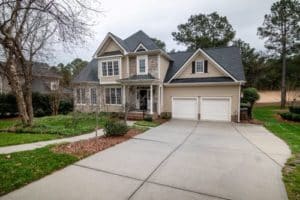 Planning on checking on your house's roofing conditions isn't the first thing someone checks off of their wishlist when they look into home improvement.
However, although it is a lesser visible component of any house, it is an integral part of it. Many individuals tend to procrastinate on checking up on their roofs for it seems tedious and time-consuming.
Roof repair in Maryland doesn't have to be as difficult as it sounds. You might even wonder after reading this article, the amount of stuff you can do with your ladder and just some keen observant eyes, along with some handy tools.
Here are some ways you can ensure that your roof stays in the best shape of its life, all year round, both with and without the help of a professional roofing company in Maryland.
Get Your Roof Inspected
One of the best and most straightforward tips to keep your roof in top shape is to call one of the roofing companies in Maryland and ask them to conduct an inspection on your roof. Getting this step conducted on a regular basis can help ensure the longevity of your roof's structure.
While there are a lot of DIY methods that we'll be covering later, professional help, at least once a year can help your roof remain healthy. For, we might miss things that a professional roofing contractor in Maryland might catch in a jiffy.
This practice can even be conducted if and when there has been a severe storm. Get more info on roofing inspections in Maryland from roofing pros.
Ensure Proper Roof Insulation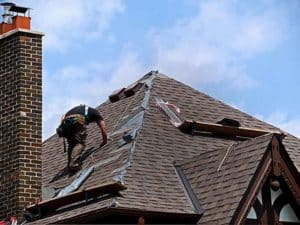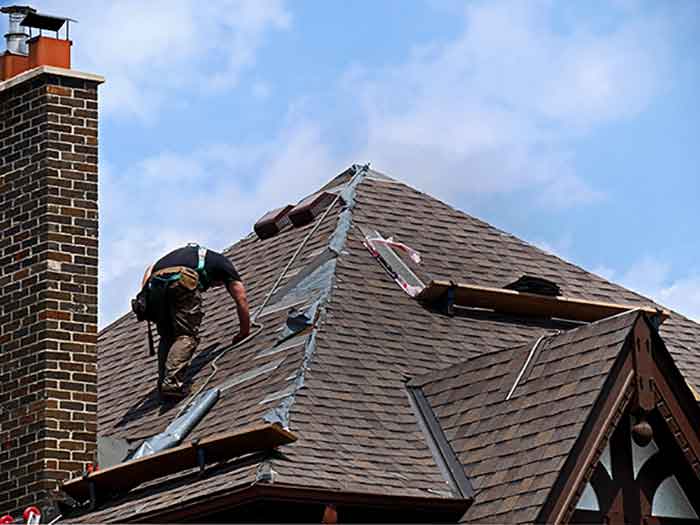 Roofs play a vital role to keep your house warm and insulated. A poorly insulated roof can cause a home to lose up to a quarter of its heat.
While adding insulation on the roof, in the attic or roof space seems like an unnecessary cost, it ends up saving you a lot on your heating costs by keeping your place optimally warm. The roofing, when done perfectly, can last for more than 40 years.
The durability and long-term utility of strong and effective insulation provide an amazing return on investment by saving up considerable energy costs. Moreover, it is also a sustainable move as you'll be using your heating systems in an optimized manner.
Check for Leaks in the Attic or Ceiling
Leaks in attics and the ceilings aren't easy to spot but can be detrimental to your roof's health. While these leaks cannot be identified from the outside, during your house maintenance drive, feel free to take a few extra minutes for any moist or wet areas in the attic or the ceilings.
If you are able to witness the signs of water leakage and damage, getting in touch with some roofing companies in Maryland might be a good idea. It's possible you'll need an entire roof replacement to ensure the damage does not get worse or damage your home.
A General Lookup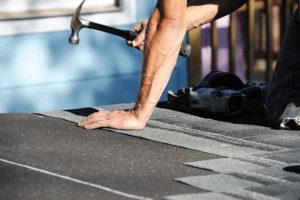 Conducting a general lookup, at least twice a year (autumn and fall) can come in handy for you. Starting with a visual, from-the-ground inspection, you can look for probable problem ideas in your property's roof.
Issues such as lifting or missing shingles, damaged drip edges, missing or exposed fasteners, sagging or broken gutters, and piles of granules can be identified by the customer themselves in this easy DIY method.
Keep Your Gutters Clean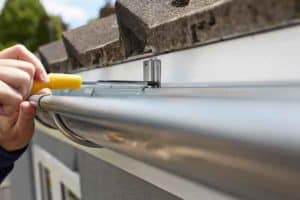 Every year, the drains tend to bring certain unwanted debris up into our gutters. The drains tens to protect your home and in turn, your roof when in top shape. If the gutters aren't up to the mark and face obstruction due to some debris, it can lead to water rot.
Cleaning your gutters is a sure shot way to increase the life of your roof. Just after every month or so, or even after a storm, get up on a ladder and clear out any obstructions on the gutter.
Cracked or Missing Shingles
The shingles on your roof go through a lot. They are exposed to the weather directly and bear the toll of it. The singles on the roof can expand, and shrink depending on the weather, leading to cracks on the shingles.
To avoid this phenomenon, a regular observation from the ground can do the job just fine. Figure out the areas where you can spot shingles that are missing or have been damaged. Moreover, getting them replaced and repaired can help you stay ahead of larger damage that might be impending.
Proper Ventilation
Usually undermined, ventilation can be a best friend to your roof woes. If not properly ventilated, the heat and moisture can wreak havoc on your roof.
This is where proper ventilation comes into play once again. Make sure your roof is insulated properly, allowing it to stay in fully-functioning shape.
Look out for Moss, Mold & Algae
Moss, mold or algae can be a foe to your roof. While algae aren't that harmful to your roof, the former two can cause significant damage, if not looked into early in time.
In case you spot moss or mold on your roof, it is pretty likely that your roof might have some moisture accumulated, leading to their growth. It can lead to curling up the shingles, reducing their lives and may also infest deeper into other parts of the roofing system.
Try spraying a mix of chlorine bleach and water on any of the areas of the roof that you find infested with mold or moss. After 15 minutes or so, power washes the mixture off of the roof. This can help remove the infestation from your roof.
Takeaway: Make Your Roofs Better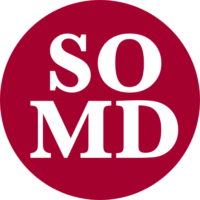 Roofing companies in Maryland provide amazing solutions to ensure the longevity and durability of the roofs.
Getting the maximum out of your roofs isn't that difficult if you follow all the right steps. This is true if you figure out the bits and pieces that matter the most and pay attention to them. Roof repair in Maryland can be performed perfectly with a team of professional roofing contractors on board.
In order to keep your roof in shape throughout the year, an annual roof inspection and a series of the steps mentioned above can do wonders.