Completing a roof replacement isn't something a lot of people look forward to since it takes time, effort, and money to accomplish. Roof repair isn't quite as expensive, but as any residential roofer might be able to tell you, a new roof is something that will be needed at some point. No matter where you live, the elements will take their toll on your roof, since the roof of a home takes a good deal of punishment year-round from the weather and natural elements.
Whether it's a roof installation in Maryland or elsewhere, residential roofers will tell you that trusted, professional roofing is an absolute must for any home. A new roof isn't going to be a cheap endeavor, but even roof repair can be costly since it can turn up any unresolved issues that might have gone unnoticed for a while. A professional roofing contractor will help you make the right decision for your home and budget when you are in need of a roof replacement.
Residential roofers in Maryland are often well-trained and knowledgeable about their business and the roofing industry, but it's still a smart idea to do your research and discover what each company has to offer in terms of price, service, and quality. Most roofing contractors will be licensed, insured, and will bring a great number of assurances that the work will be up to industry standards and beyond. Some residential roofers might even go the extra mile in one way or another to offer warranties, lifetime or otherwise.
It's up to the homeowner to determine whether they're looking for roof repair or a roof replacement, but a smart and attentive roofing contractor will be able to tell you what your home needs after their first inspection. When you're ready to begin your roof replacement project, follow these few steps to help you ensure you're working with the right roofing contractor for your roof installation in Maryland.
Research Your Local Roofing Contractors Online First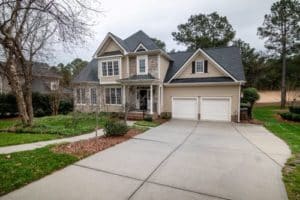 It's been said so many times that it's likely tiring, but it still can't be said enough: as the homeowner, you need to research each company as much as possible to discover just what they're offering and how many years of experience they have. You want to know how long their residential roofing company has been in business and how efficient they are according to their customers and past jobs.
Don't select the first roofer that you come across online, pick a few that appear capable of performing the work that you need and make certain that you know what they're all about and what they can do for your home before you sign a contract.
Read the Roofing Installation Reviews from Past Clients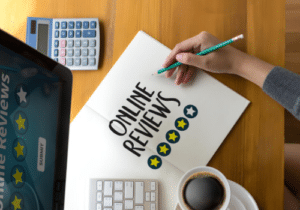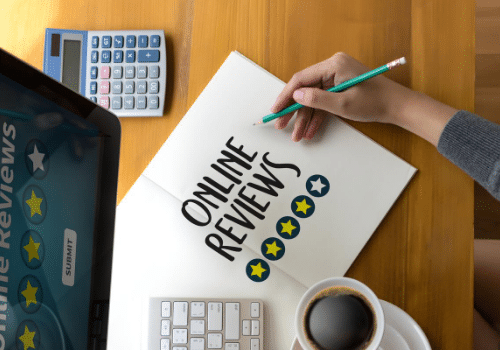 Residential roofing contractors live and die in business by their reputation — both word of mouth and online. When it comes to what clients think it needs to be continually stressed that anyone looking to get a new roof needs to take a look at their roofing contractor's online reviews, as well their website. It's not just about what it is they do, what they can offer, or how well they've managed to satisfy the clients they've already serviced, but the whole package.
It doesn't matter if the clients paid for roof repairs or a new roof replacement, the review they leave will typically tell a person just how effective the residential roofers were and how pleased the clients are with the job that was done. This can go a long way towards finding the roofer that you want to trust and utilize.
Before the Roofing Installation, Ask for an Appraisal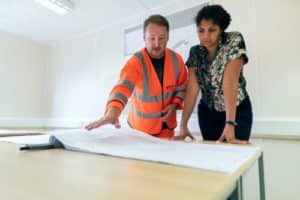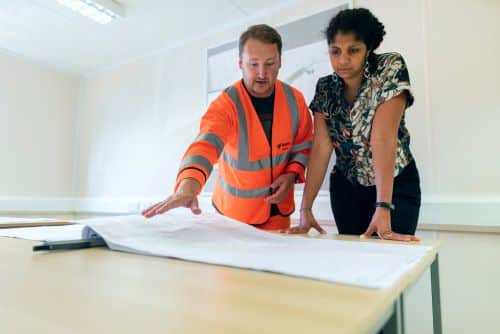 A lot of residential roofers will gladly offer a free appraisal of your roof and will tell you what they see and what they feel needs to be fixed. Some roofing contractors might want to give you a brand new roof while others might want to simply perform the necessary roof repairs that will keep your roof functional for the next year or two until you can afford a new roof replacement.
The appraisal is just the next step after your initial research and it's a smart move before going forward with any work on your roof. In fact, most roofers won't even bother touching your roof without an appraisal, especially if you're financing, as so many people do. Don't be afraid to get more than one appraisal from a few different roofing contractors in Maryland to see how each roofing company would handle the job.
Weigh the Pro and Cons of a Roof Repair vs a Roof Installation in Maryland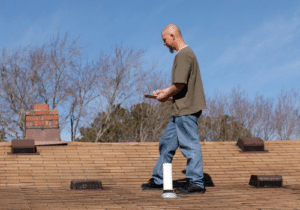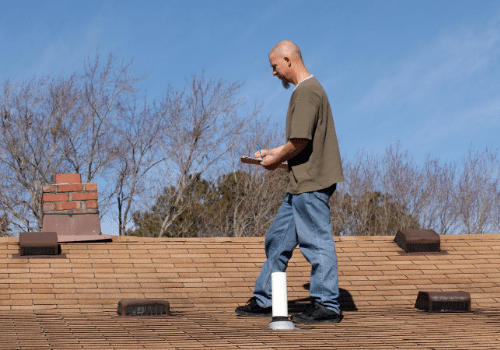 While it's very true that there's more money in giving a client a new roof, some roofers will actually bank on their reputation and recommend roof repair if it's possible that the roof will be okay for the next couple of years.
Not all roofers are just out to get your money, as some of them see the value in building up their reputation by being as honest and as versatile as possible. However, make sure that a roof repair over a roof replacement really is the right choice. In the long run, a roof installation will provide peace of mind and stability that a roof repair might not be able to offer.
Your Roof Replacement Should Complement Your Home's Value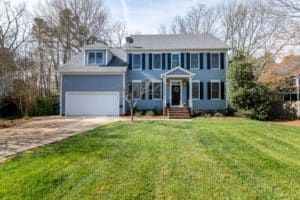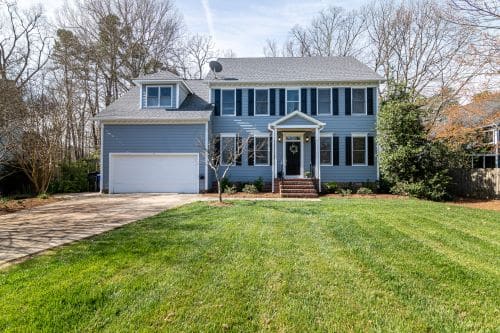 This is your home after all, and you want a new roof replacement to be something that you'll actually like and enjoy looking at. Most roofers will come prepared during an appraisal and will have several samples, a pamphlet, or even an entire notebook worth of samples to show you.
This way you can select a new roof color and style that will suit your home and possibly up the resale value if that time ever comes. Picking out a new roof is important, so choose something you can live with that complements your current style and the neighborhood.
A New Roof Replacement is Uniform and Better for Resale Value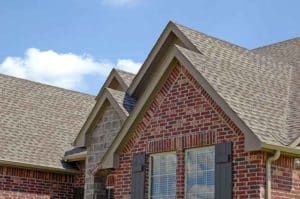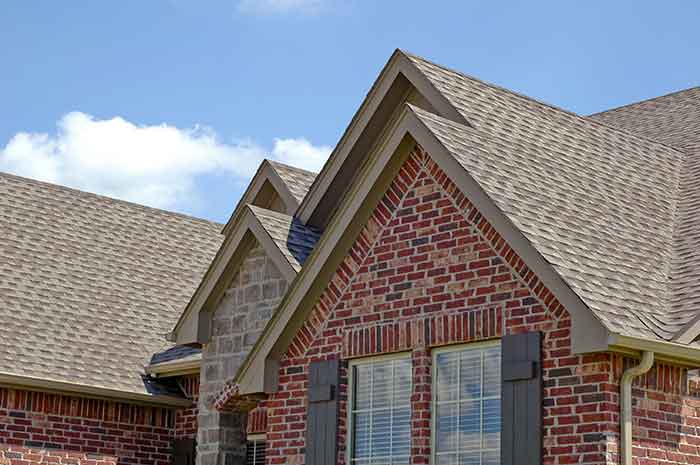 The most obvious benefit of a new roof installation in Maryland is that a new roof will typically last longer than any roof repair. Repairing something means that it's being patched up so that it doesn't get worse, but it doesn't stop the continual age from depreciating the value and reliability.
A new roof replacement, however, is uniform, meaning that there aren't old parts that are being added onto, and the roof will age evenly. Roof repairs, although solid, mean that some parts of the roof might become unsound far earlier than the newer parts, and this can also lower your resale value if you can't offer a uniform, safe roof.
Your Roofing Contractors Should be Detailed and Thorough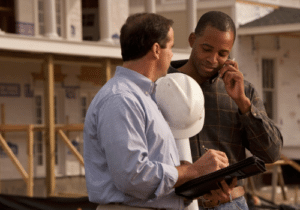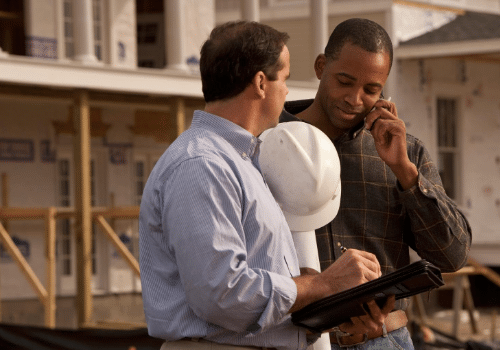 Ask questions, no matter how silly they might sound, when doing the initial appraisal with your residential roofers. The chances are good that most roofers have heard quite a bit and can answer most of what you might have to ask. If they don't know at that moment, then they can find out, and the best ones will leave you assured that they will contact you with any answers they don't have on hand.
Don't be afraid to ask questions when it comes to work that is being done on your home and you should be comfortable with the answers you are given.
Wrapping Up
A new roof replacement is most definitely worth the money, so long as you can find a residential roofer that is willing to work with you and give your home the best service possible. Be selective and ask questions, and when possible, consider roof repair, but definitely plan on a new roof when it's needed. Your new roof installation in Maryland should be uniform, professional and last around a decade when done properly.